Please remove ALL documentation from your H Drive before the summer holidays
To check if you have saved information or to get to your centralised H-Drive, please follow the steps outlined below.
1. Log into a student computer within the college network.
2. Select Start > Computer.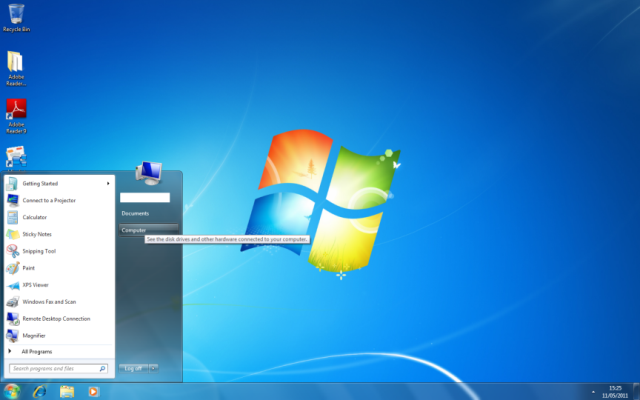 3. Click on your personal H Drive (see details below).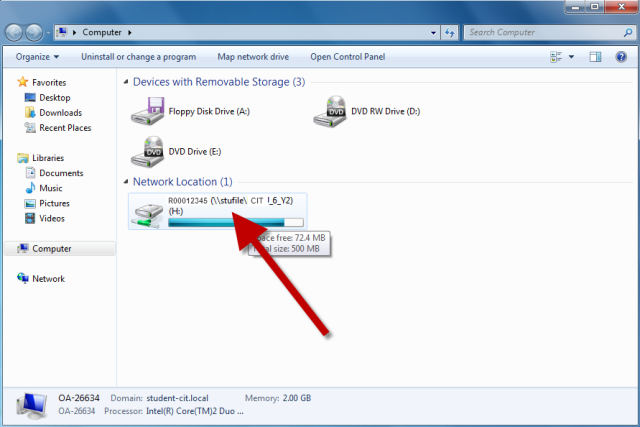 4. To select all documents, click on the topmost folder and press Shift + Down. Once all files are selected, as below, right click on the selection, go to Send to and click on Removable Disk.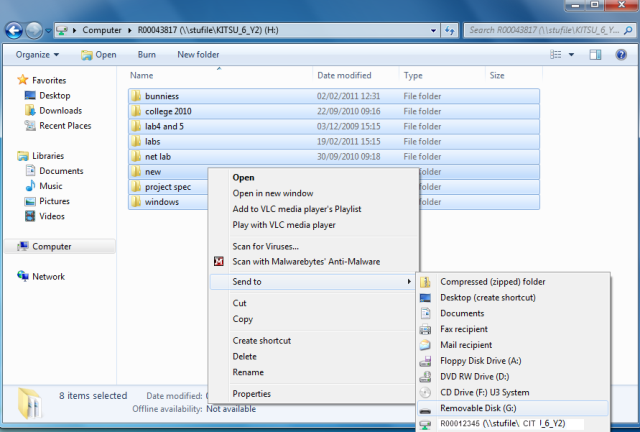 Storing files using your myCIT email
Alternatively, students can use their myCIT email account as a place to which they can upload documents.
Once signed into your email account, select Documents, then Upload.
Search for your personal H-drive and select the documents you wish to upload from there.