Activating Your Account
To use student IT services, you will first need to activate your PIN as follows:
 Type the address http://web4.cit.ie in your internet browser, and press Enter on your keyboard. The Web for Student login screen is displayed: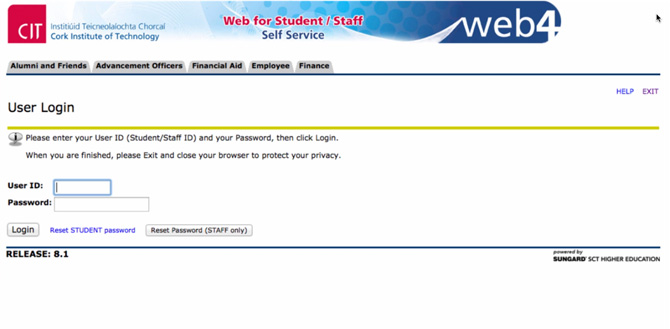 Enter your Student User ID (e.g. R00012345) and initial PIN as displayed on the letter which was posted to you (use capital letters), and click Login.
Your initial PIN will now automatically expire, and you will be asked to enter a new PIN of your choice.

You will now be asked to confirm your PIN, and select a security question to be used in the event of losing your PIN in future. When you have entered your security question and answer, click Submit.

A personal welcome message will now be displayed. You have now successfully updated your PIN details. Click Return to Homepage to logout.
Your new PIN will be automatically applied to all other IT services within 10 minutes, and you can then use the same PIN to access your myCIT email.
To access your myCIT email / Google Apps student account:

In the Student Email field, enter your full myCIT student email address as provided in the letter posted to you.
In the Password field, enter your student PIN / Password
Click Login. The following screen is displayed: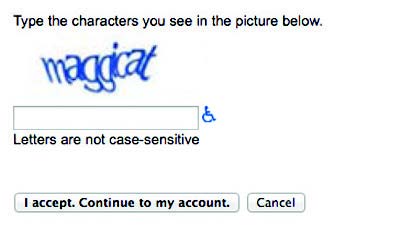 Type the characters you see in the picture. For example, in the picture above, the characters are maggicat
Click on I accept. Continue to my account.
Your Inbox will open and your myCIT account is now ready to use.